Day 6 of the IWWF Wakeboard World Championships brought an improvement in water conditions to give the Junior Men's Division an amazing arena in which to perform. Britain's finest, Luca Kidd, would compete against the best in the world including talented Aussie and Argentinian riders.
First out on the water was Argentinian local Ulf Ditsch who fell on a moby dick but finished his ride off with a dum dum 540 to the complete amazement of the crowd and other riders. The Argentinian team went crazy and all dived in the water to congratulate him. Had this ever been seen in a competition before? We're not sure but didn't have much time to contemplate as his brother Kai went out next for his set. The scrap between the junior men continued with Gonzales Patricio and Aussie Sam Brown riding before Luca had his chance. Ulf had put the cat amongst the pigeons as the other riders looked slightly ruffled by the dum dum... Luca would have it all to do.
The riding standard in Junior Men's is insane and shows the path that these talented young athletes will take on their route to the Pro Men category in a couple of years.
So to Luca.. one of the standout features of Luca's riding is his amazing combination of tech wizardry, full-trick grabs plus an amplitude that defies gravity.
Setting off from the dock Luca kicked off with a stylish wrapped stalefish 3.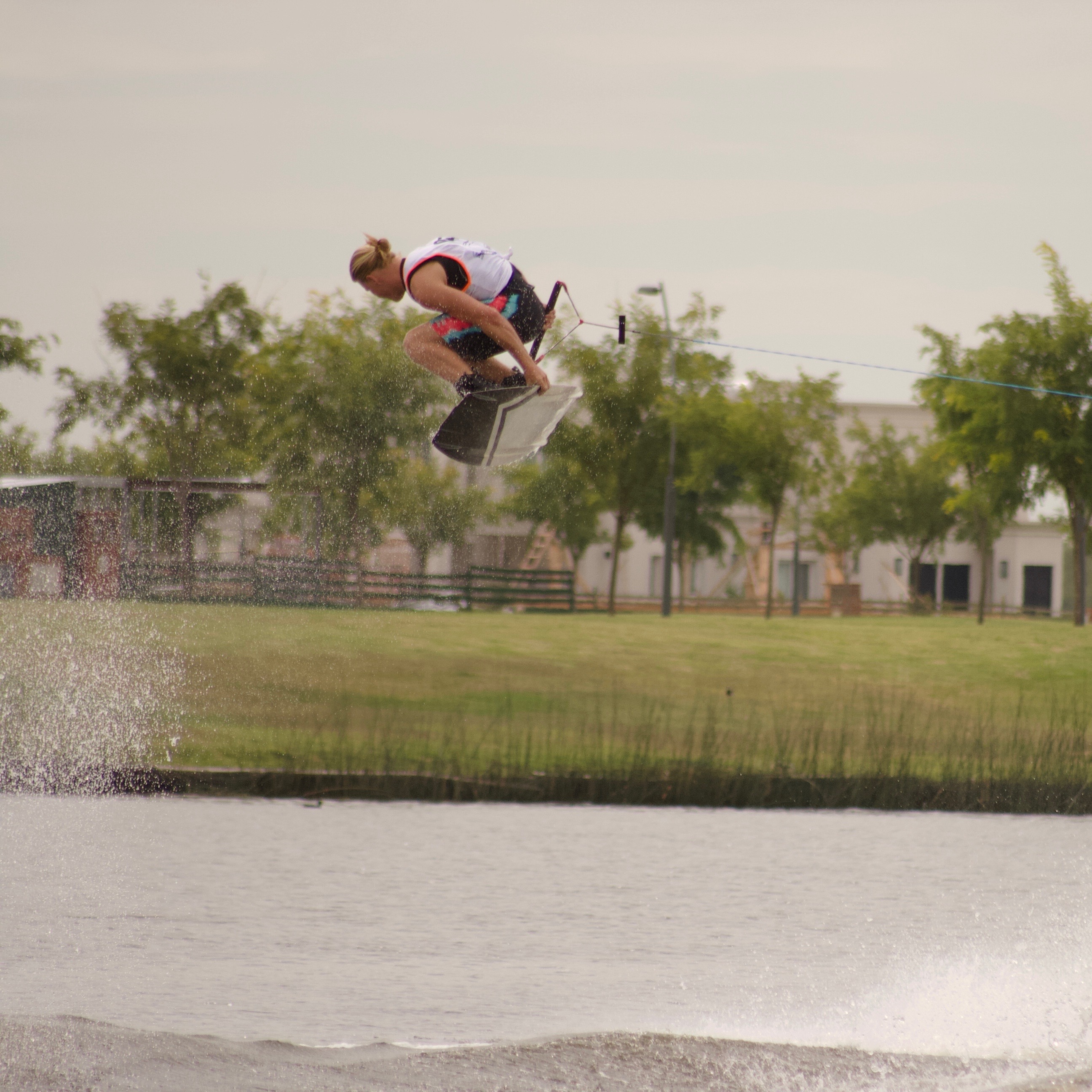 The monster Centurion wake suited Luca and he proceeded to lay down tricks including nose grabbed crow 5, mute grabbed cab 7, wrapped nose grabbed heel back 7, stalefish roll to blind.
With the viewing area end-on to the course the rest of Team GB were now contemplating Luca's amazing ride whilst craning their necks to study the final competitor, Elliot Digney, who was on the water to try and claim victory.
Our thoughts were that it was going to be a close call and we couldn't see how many grabs Luca had managed and also the fine detail of his intensity at the far end of the lake. We were confident however that Luca's huge amplitude plus stylish grabbed hi-end tricks would outshine both of the Aussie's runs... but how would that dum dum from Ulf compare?
30 minutes of nail biting waiting brought a fantastic result from the judges... Luca had won and just pipped Ulf and Sam to the post with his run. That triple whammy of tech-grab-amplitude had won the day...
Luca was now the Junior Men IWWF Wakeboard World Champion!
Congratulations to Luca and the entire Kidd family for an outstanding effort, a well deserved win.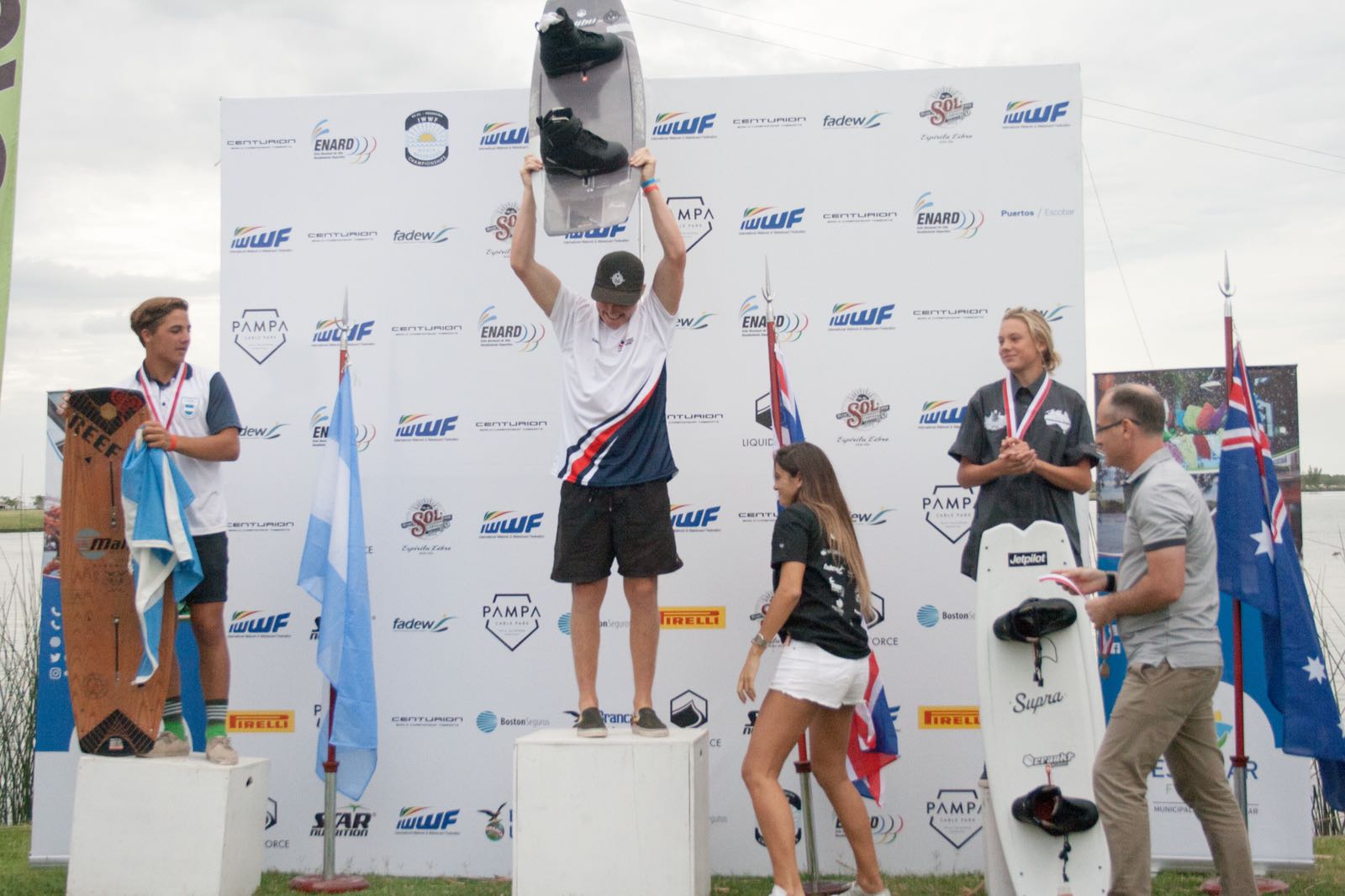 Results
Full full results of the competition including the Junior Men's Division visit IWWF Results Website.