2013 UK wakeboard and wakeskate nationals from Tim Foster (No Idea Productions) on Vimeo.
Competition was some of the best in recent memory as riders from Holland and Portugal added intensity in the race for the converted entries into next weekend's Wakestock Festival.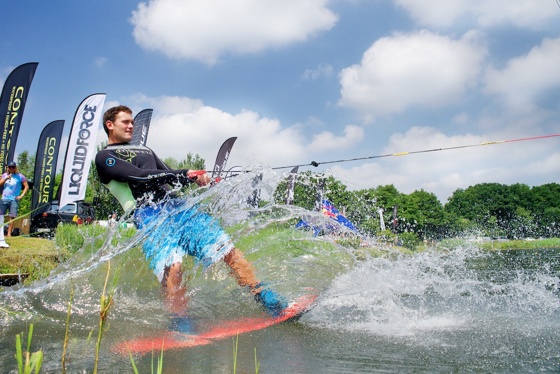 Photos: Mark Roe
Peter Gill, chairman of Wakeboard UK, was the first to congratulate all the riders emphasising that the 2013 Wakeboard Nationals has produced a world-class display of riding that we in the UK can be truly proud of.
Every final was as hotly contested as the next and left those congregated at Quayside mesmerized at the amplitude and execution of riding. In Open Men Sam Carne triumphed despite acknowledging that the youngest rider in the final, Jorge Gill had given him a run for his money being the only rider to stomp a Mobe 5 in the competition. It was however Sam's flawless action packed two passes which allowed him to be crowned National champion and stamp his authority with one eye on next weekend.
Finally Wakeboard UK would like to thank all 62 riders who entered the competition along with all those that attended to watch and the sponsors who without, this immaculate summer event would not be a success and whom have ensured that the UK wakeboard scene continues to grow in strength.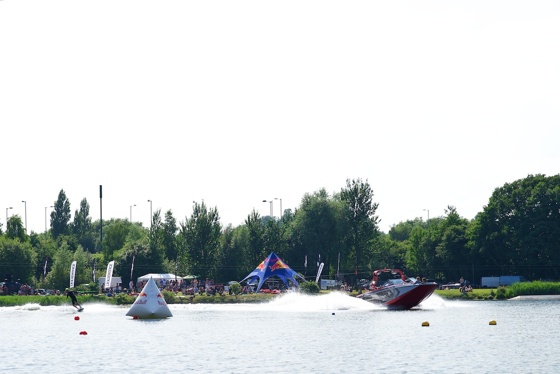 Sponsors:
Red Bull
Midlands Nautique
Liquid Force, Bern Unlimited, Contour Cams, Gold Coast Skate as provided by Ultra Sport Europe visit www.ultrasporteu.com to find your nearest dealer of any of these products.
Fro Systems
Wide Awake
Beachbum
Bro Clothing

Podiums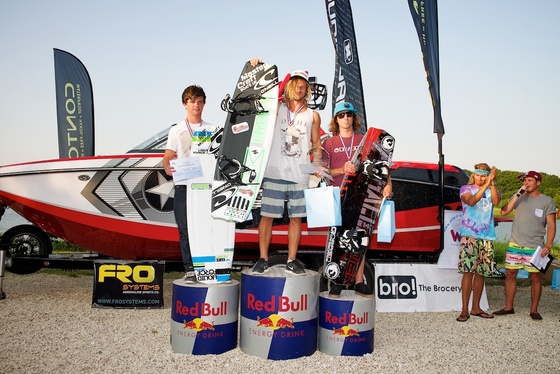 Open Men
1. Sam Carne
2. Jorge Gill
3. Jack Hammersley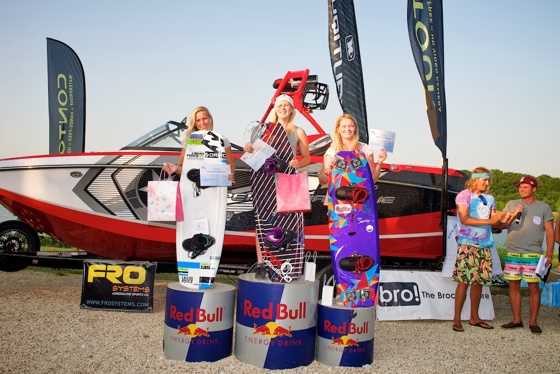 Open Women
1. Megan Barker
2. Charlotte Bryant
3. Nancy Creedy

Amateur Men
1. James Whiting
2. Ross Phillips
3. Carl Smith

Masters Men
1. Matt Crowhurst
2. James Ramsey
3. Nick Deboer

Masters Women
1. Hayley Phillips
2. Emma Pickard
3. Emma Phillips

Junior Men
1. Edd Blundell
2. Jefferson Haddon
3. Elliot Newman

Junior Women
1. Katie Batchelor
2. Charlotte Millward
3. Laura Christian

Boys
1. Scott Rosewell
2. Mathew Muncey
3. Mitchell Wise

Girls
1. Melissa Lock
2. Demi Pearson
3. Laurie Webster

Groms
1. Louis Overmeer
2. Daniel Marshall

Junior Wakeskate
1. Scott Rosewell
2. Harry Byrne
3. Connor Floyd

Open Wakeskate
1. Louis Floyd
2. Matt Crowhurst
3. Taylor Dell

For full listing of results, please refer to the Wakeboard UK Results website.
---
08 Jul 2013